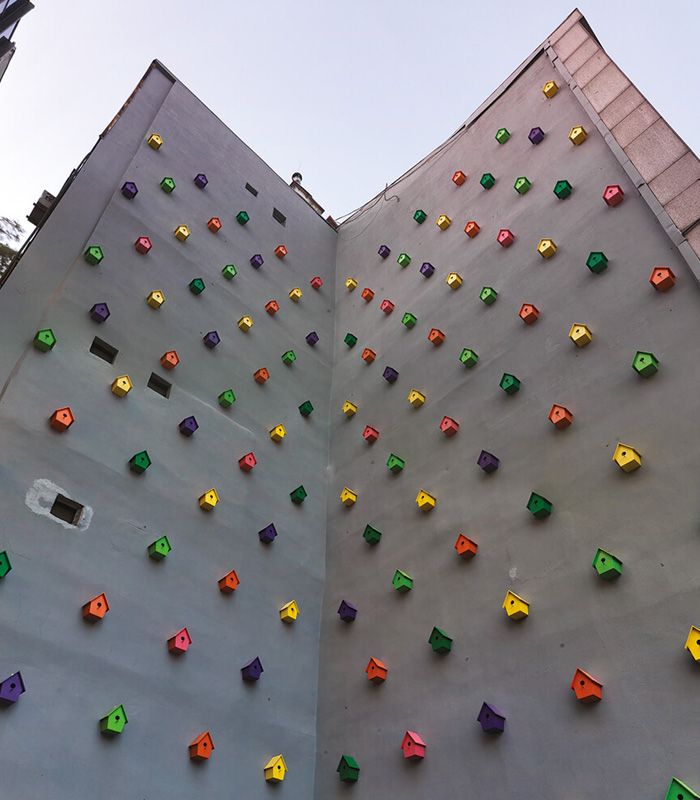 Photo: Cemal Emden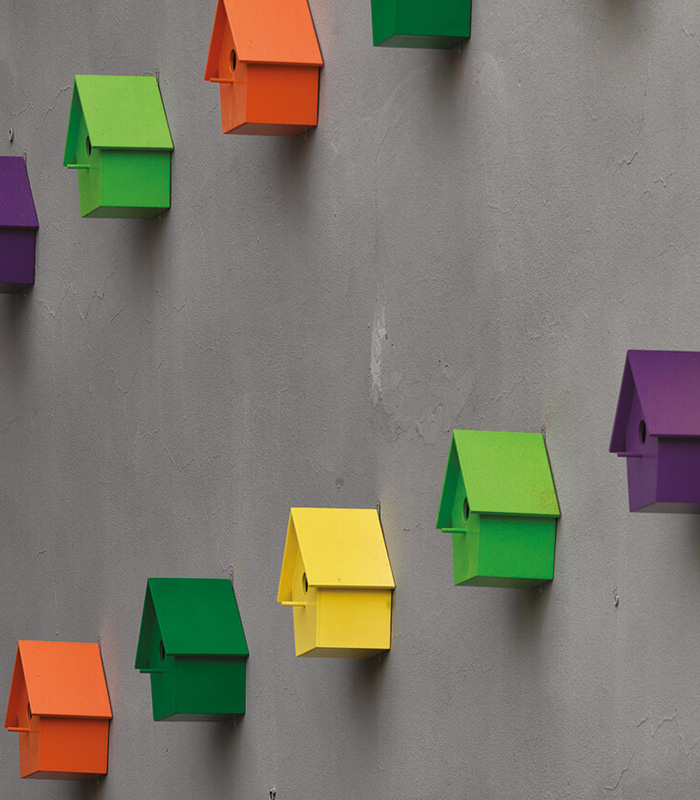 Photo: Cemal Emden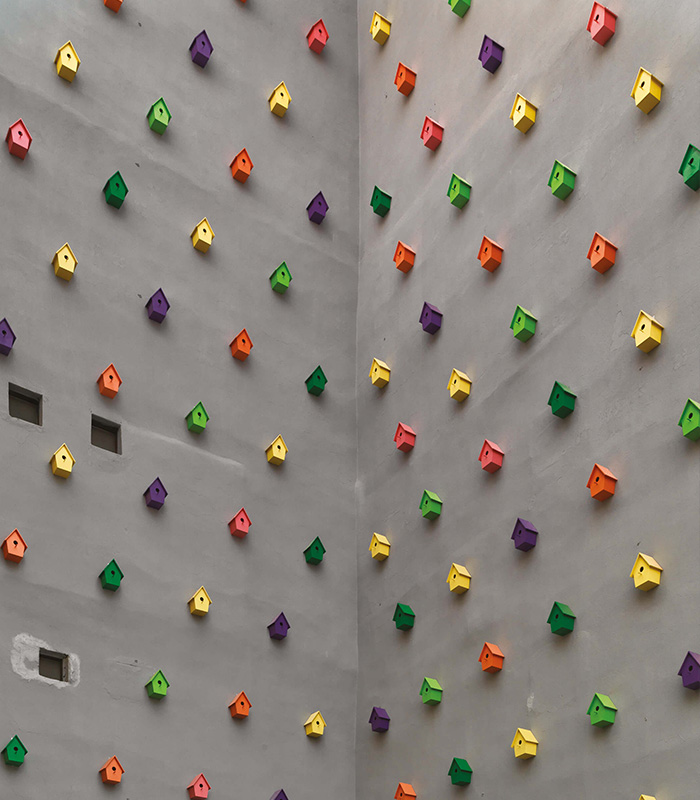 Photo: Cemal Emden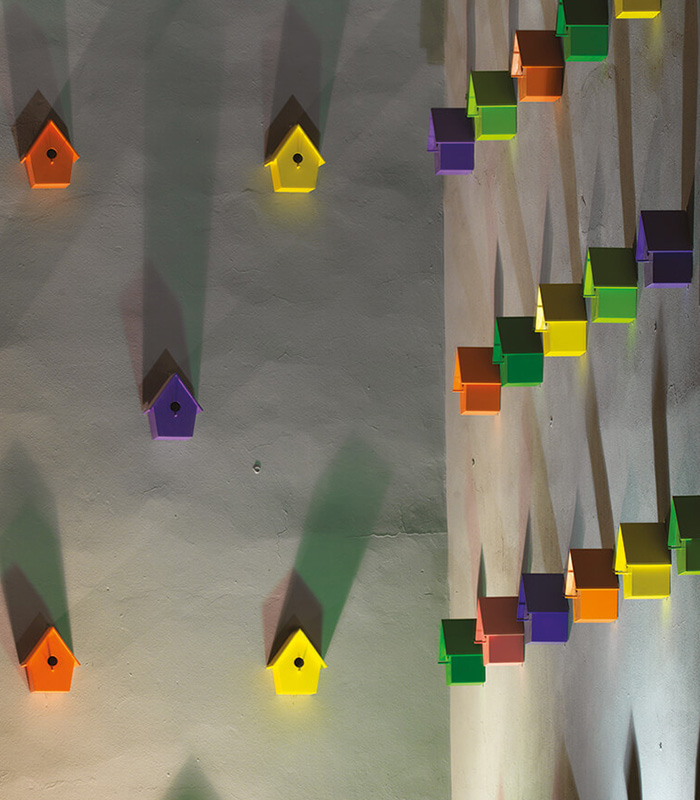 Photo: Cemal Emden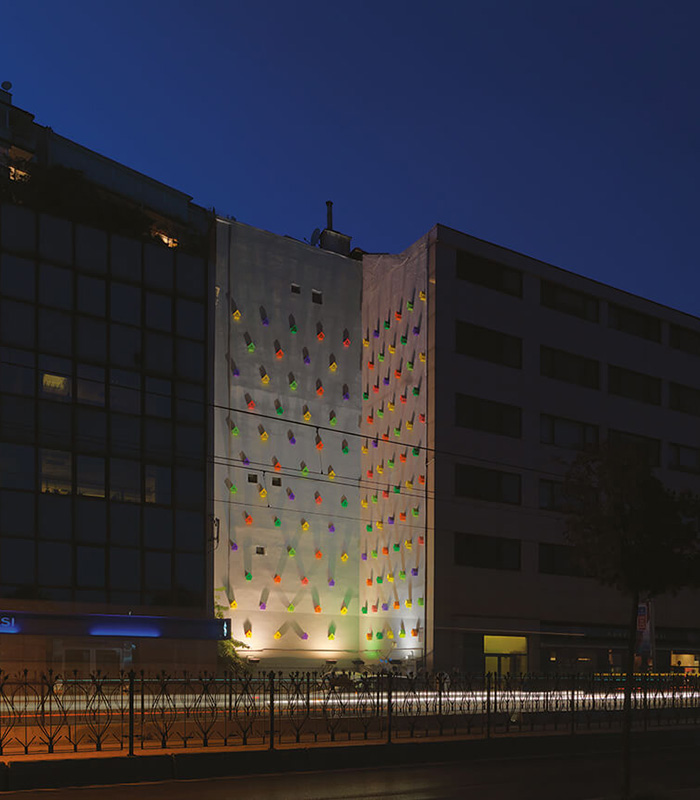 Photo: Cemal Emden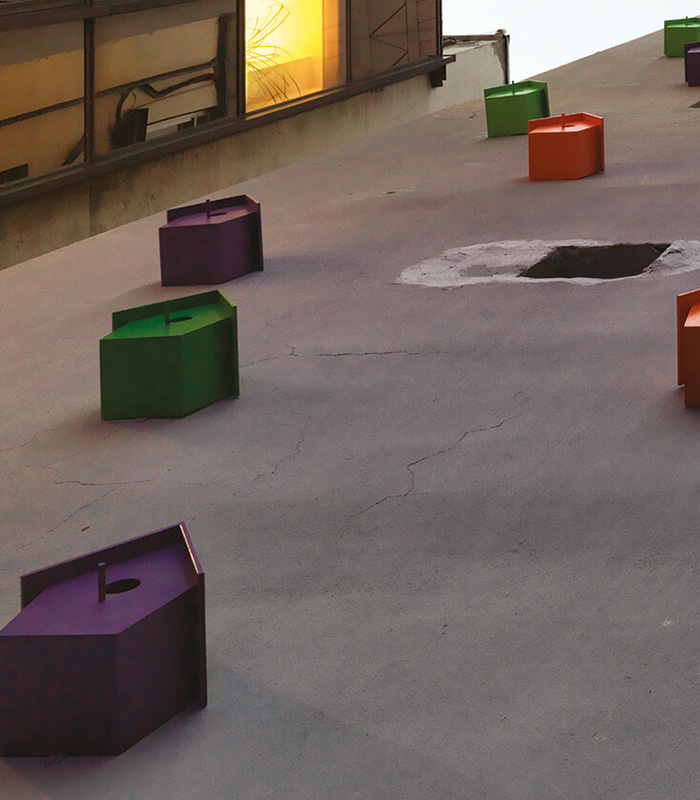 Photo: Cemal Emden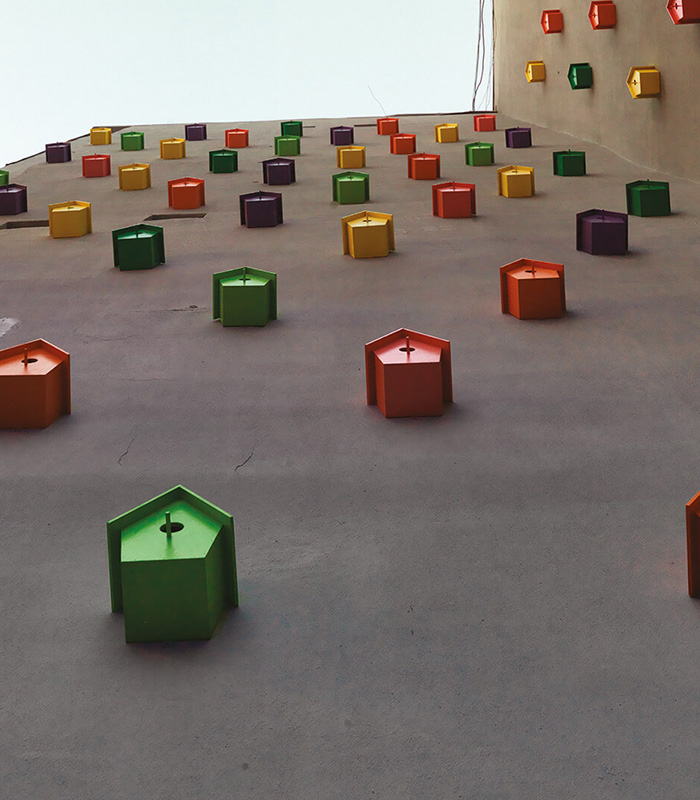 Photo: Cemal Emden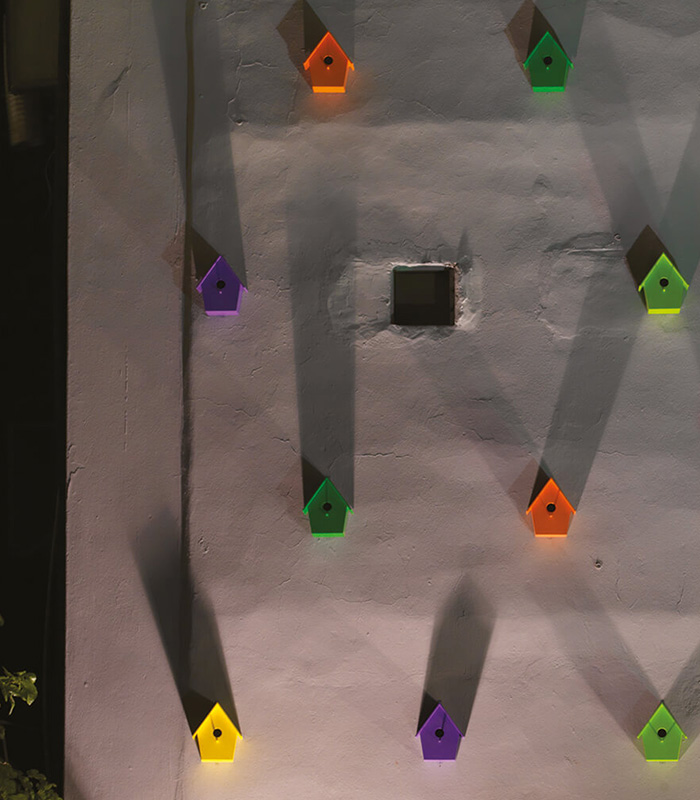 Photo: Cemal Emden
A Boxy Room
NERMİN ER
Yanköşe, the not-for-profit art platform realized by Kahve Dünyası, the leading coffee and chocolate producer of Turkey, will be opening with Nermin Er's works titled 'A Boxy Room', to be shown between 21st September-16th March.
This first project hosted by Yanköşe, working in parallel with the 15th Istanbul Biennial, is spread across an area of approximately 260 square metres on the outer and intersecting wall of the Kahve Dünyası, Kabataş branch, at number 85 on Meclis-i Mebusan Street. Both walls accommodate 120 bird houses of different colors, each equally spaced apart, as a means of inviting back into the neighborhood its original occupants whom may not be visible to the eye these days, the birds.
The installation 'A Boxy Room' utilizes the basic needs of all living beings to take shelter, protection and security as a way of presenting a notion of coexisting. Located on one of the busiest streets in Istanbul, the work uses colors and sounds to elude from the gray texture of the city. With a reference to the mass housing projects in the city, the 25cmx35cm sized bird houses are an attempt to give space to the birds whose living rights have been taken over by concrete.
As the first project hosted by Yanköşe, 'A Boxy Room' was selected from three proposals evaluated by a jury made up of curator Fulya Erdemci, art critic Evrim Altuğ, designer Bülent Erkmen, Kahve Dünyası General Director Kaan Altınkılıç, Altınmarka Group of Companies Board Member and Detay Gıda CEO Dilara Altınkılıç Kutmangil, and project coordinator Nilüfer Şaşmazer.