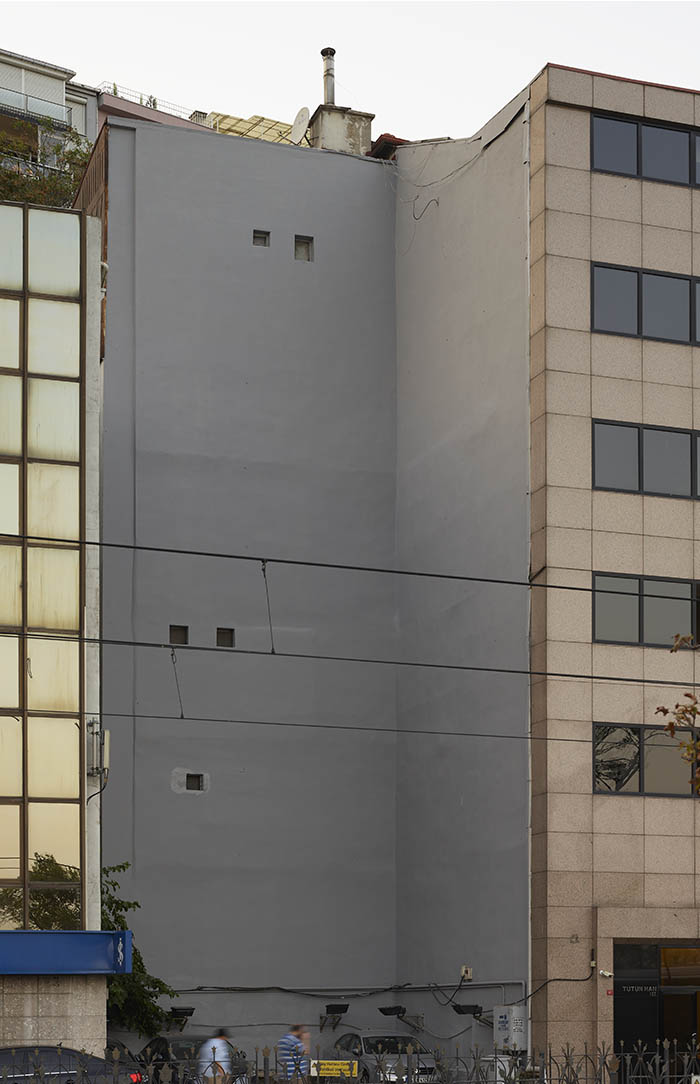 Yanköşe, the contemporary art project of Kahve Dünyası, opens up a space of expression for artists who produce experimental contemporary art works and hosts the works of two different artists every year.
Invited artists produce work proposals that respond to and consider the characteristics of the space. One of the very few public art projects in Turkey, Yanköşe reaches thousands of people every day because of its location in the city. In addition to the potential it offers as a site of encounter, a visible part of the city and its easy accessibility, Yanköşe also stands out for the fact that the exhibited works are temporary, and do not have a commercial motive. The dynamic space Yanköşe presents is open to the works of local and international artists produced with different techniques.
The selection of the work that will be hosted at Yanköşe is made after three artists are invited by project coordinator Nilüfer Şaşmazer, and a jury made up of curator Fulya Erdemci, art critic Evrim Altuğ, designer Bülent Erkmen, Altınmarka Group of Companies Board Member and Kahve Dünyası General Director Kaan Altınkılıç and Altınmarka Group of Companies Board Member and Detay Gıda CEO Dilara Altınkılıç Kutmangil assesses the projects proposed by the artists. Factors such as the visuality of the project, and its relationship with the city are taken into account in the selection of the work.